Best of 2012: Makeup Products
#MakeupMonday
I am constantly trying new products and Im excited to share with you my favorites and must haves purchased in 2012!
Eye makeup Remover:
Sonia Kashuk Eye Makeup Remover
This is my definite Holy Grail eye makeup remover!
Ive tried others and nothing compares.. Im now on my 5th
bottle !
It takes off even the toughest eye make-up in a gentle way, and is not irritating at all on my sensitive eyes. I use it with a cotton ball and with just one my eye makeup is gone! LOVE LOVE LOVE!
Foundation Primer and Eye Primer:
Benefit The Porefessional
This stuff is heaven sent! I started with a sample and have gone back for the full size.
Not only does it make your pores and lines appear smaller it helps with shine as well.. I have no shine with this product and that for me is amazing! I love this primer with any foundation and

Another reason I am in love with this product is: if you have a blemish you can dab extra primer on that area, delicately cover with concealer using a concealer brush, and finish using your powder foundation. Your blemish literally disappears! No more dabbing concealer on a breakout and still having to settle for "it's still shows in the light, but at least it's not red anymore" Not to mention it lasts ALL DAY.
Still GlamorUs Cosmetics Eye & Lip Primer
I was skeptical putting my own products in this list but this is truly what I use and love!
T
his product really does wonders for my eye makeup. Eyeshadows no longer look chalky, fade or crease. Makes light and bright colors POP and keep my shadow in place until I remove it! A little goes a long way so it lasts me a long time and I love two in one products so I hit my lids then my lips!
Foundation:
Kat Von D Lock it
My all time favorite foundation is Estee Lauder double wear but this would have to be next,
With a FULL coverage and great staying power, this product is simply amazing.
Concealer:
Maybelline Instant Age Rewind Concealer
I adore this concealer its affordable and freakin' awesome!
It blends easy, covers great and stays put! What more could you ask for.
Great to conceal breakouts, dark under eye circles or to highlight!
Powder:
Mac Mineralize Skin Finish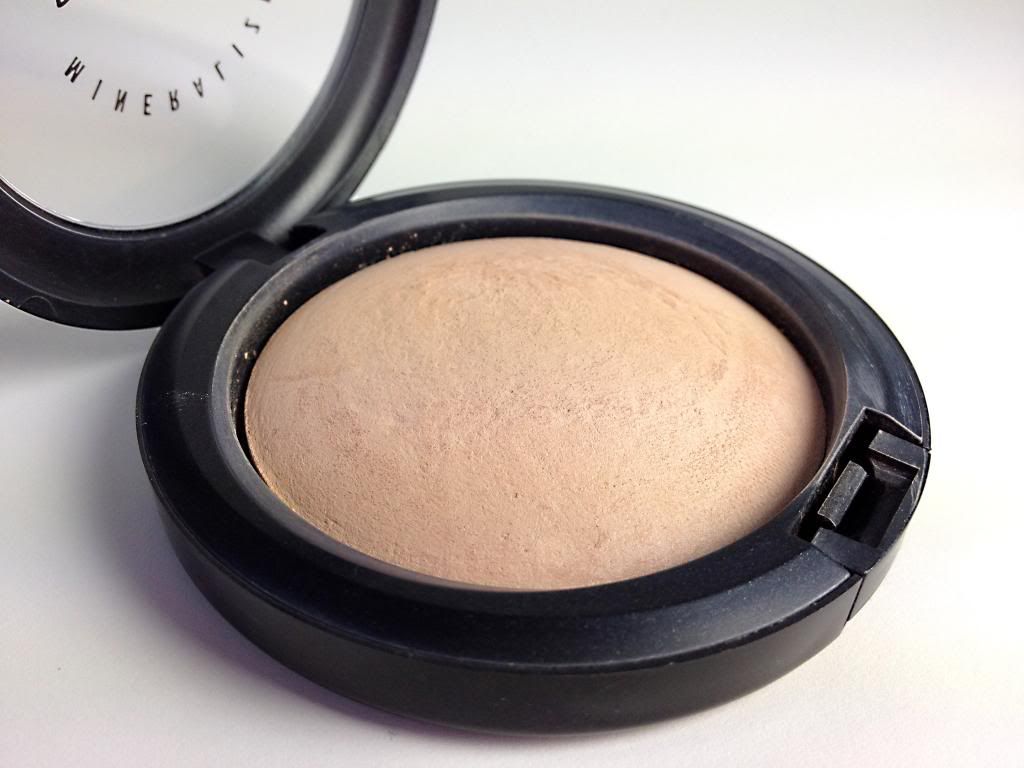 Holy Grail item!! I use this to set any foundation. The finish is just beautiful.
It lasts all day, keeping my skin look fresh.
It mattifies my skin leaving behind a touch of dewiness, its perfection in a compact!
Still GlamorUs Cosmetics The high life
When I created this highlight I wanted it to fit all skin tones and types and it turned out the most perfect, perfect, and did I mention... perfect highlighter.
It lasts until your ready for it to come off.
A little goes a looooong way! I use this daily and the tiniest bit gives you the most
gorgeous glow ever! I use it under my eyes and on top of my cheekbones for a perfect frosty sheen.
Eyeliner:
L'oreal Lineur Intense Felt Tip Liquid Eyeliner
Im a sucker for felt tip liners. You just have more control in application. Im so happy I found this liner. It does not budge and it gives me the more precise line ever. Super easy to use and I love this better then any other HIGH END liquid liner Ive tried.
Mascara:
Rimmel Scandaleyes mascara
Im sure if you watch my youtube videos youve seen me pick this up quite a bit this past year.
Cause I LOVE IT! It gives great volume and length and its super dark!
Im also a fan of larger brushes and this brush is nice and fat.
To see my other favorite beauty products of 2012 leave a comment :)